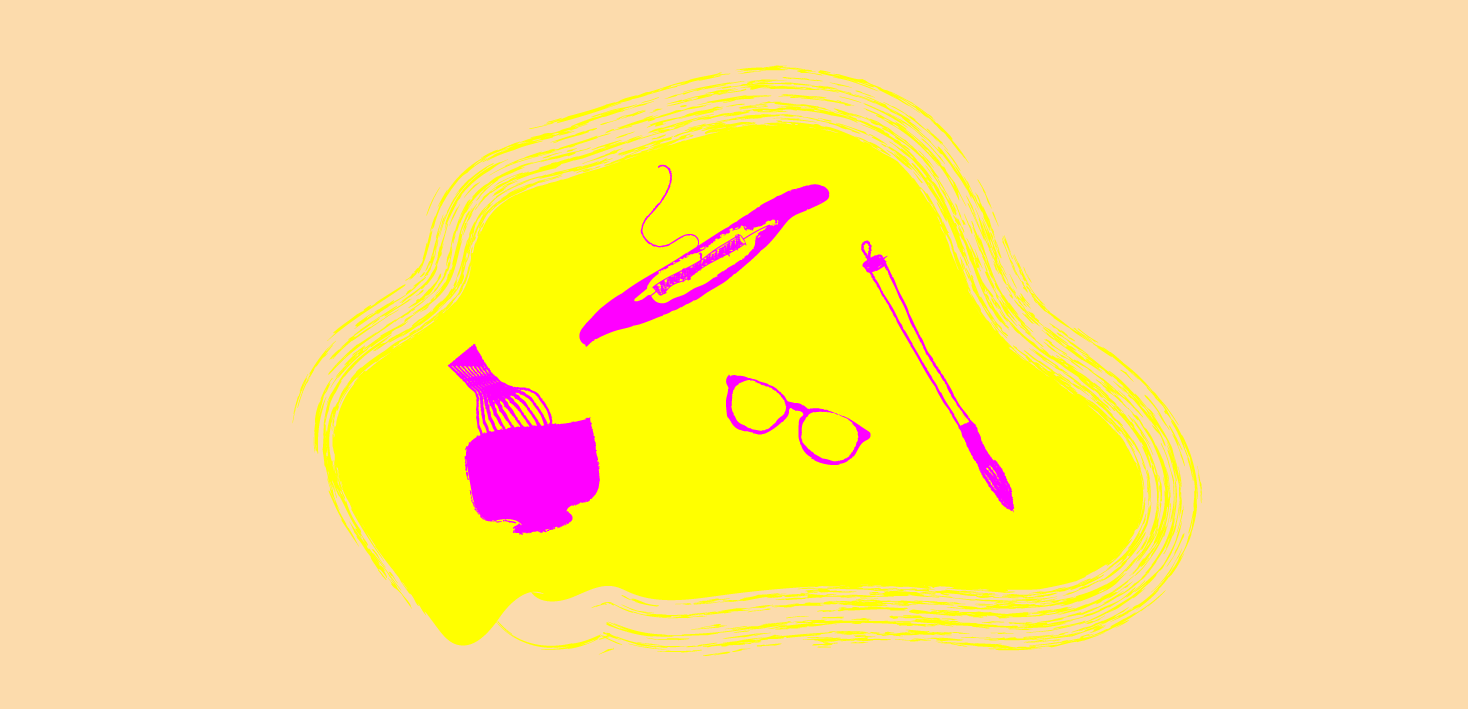 To new beginings ​
New year, new me, right? I will try to get back into blogging.
Not necessarily writing all that much, but as a visual diary of my works.
Snapshots from things I'm working on at the moment, or sketches or drawings, or perhaps a glimpse of what is on the loom.
As a start, I might give a little explanation of my new header image as seen on the front page. Starting from the left it consists of: A chawan and chasen (tea bowl and tea whisk for the tea ceremony), a shuttle (for weaving), my glasses, and a calligraphy brush. All of which are things that have some kind of meaning to me, and gives you some clues about what I'm all about.